Clients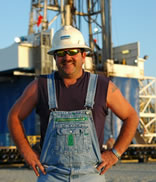 SOS clients include major Regional and International exploration and drilling companies, refineries, petrochemical plants and EPC contractors stationed in the Middle East, Africa and Central Asia.
With complete dedication to the energy industry, SOS is providing every conceivable type of supply and expertise to its clients. Our offering of quality customer service is reciprocated by the repeat orders from our clients.
People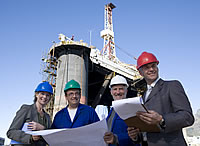 Our team works with clients on their specific project requirements and equipment specifications. We have extensive experience and expertise to handle and execute all aspects of oilfield supplies. Our experience guarantees the customer with high quality, cost effective, prompt professional supplies and services.
Major Oilfield companies and their projects demand proven equipment with timely delivery at competitive prices. SOS has the expertise and relationships to supply materials per specification at the optimum price with the best delivery to meet important project requirements.
Philosophy
It's simple. We believe a man's word is his bond, a handshake is a contract, and that customer service is the key to success. As we continue to grow through alliances with both customers and vendors, we strive to never lose sight of our basic principle, which guarantees our clients fast courteous service, quality products and competitive prices.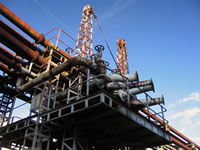 SOS is a diversified Oilfield Supply Company providing a complete range of equipment, parts, accessories and services for Oil and Gas related projects. We provide professional and dedicated services to the Oil and Gas industry in the Middle East region, Central Asia and the horn of Africa.
SOS is a well resourced company, striving for excellence and total customer satisfaction. We directly serve the end-users with our exceptional supply and service capabilities.